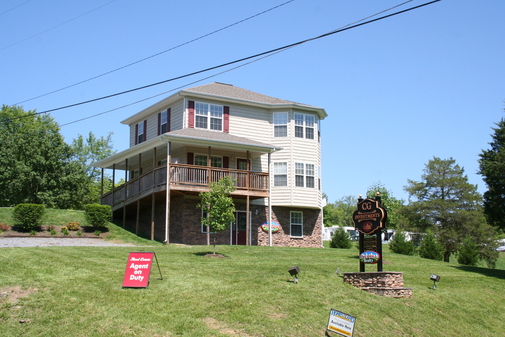 Over 35 years ago my wife Carolina and I fell in love with the Sevierville, Pigeon Forge, and Gatlinburg areas. We came for a one week vacation with our kids and we knew then that we would want to live here some day. In 1989 we built our first Log Home "Country Heart" and it quickly became our second home. On all our vacations, and any time off we could take, the family voted and the winner was always Pigeon Forge, Tennessee.
In the early 90s we decided to purchase some investment property and we began to offer family and friends the opportunity to invest and have their own log home in the Pigeon Forge mountains. Spring Cove was born. In the year 2000 we broke ground on Serenity Cove, and began building log homes as investment rental properties and second homes. Very quickly our projects began to sell out prior to completion of the subdivisions. On April of 2006 our family decided that it was time for us to live our dream. After 29 years in the auto industry, I retired from this life long career to give our family business 100% of my time and dedication. CG Investments officially opened it's local office in November of 2006. All our kids, their spouses and our grandchildren blessed our dream even further by moving to the area with us. On March 15, 2007 Pristine Real Estate, Inc. was born and our family dream became a reality.
We are totally committed to serving the Pigeon Forge, Gatlinburg, Sevierville, Knoxville, and surrounding areas. We will work with all our customers to assure that you are totally satisfied with your experience with us. Our goal is that you are treated as part of the family. We will go out of our way to make sure you are completely satisfied.
We thank God daily for all of his blessings and for allowing Carolina and myself to live our dream with our family. Please feel free to call on us any time. Our office is much more than just a business location, it is a gathering place where people come to make their dreams come true. We hope to see you soon.
God Bless,
Chris Gonzalez